About Us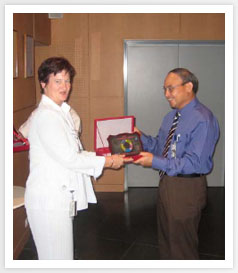 INTRODUCTION
DARE COMPANY LIMITED was founded in 1999 as a Construction, Engineering and Services Firm. From the beginning, Company Management had been targeting to the International Investment Projects which is the only chance for local company to be able to practice International Standard Specification of Construction Industries and Quality Management.
We assume continual improvement and total Client satisfaction is our reward, we always keep our awareness on Clients needs, standards and specific requirements which will always keep us to fulfil our Clients demands in different circumstances.
We were able to work in Oil and Gas Industries since 2004 by securing and successfully implementing Construction Projects of Total E&P; Myanmar and Petronas Carigali Myanmar (Hong Kong) Limited. Today we successfully achieved Clients confident and working as reputable Contractor in various principles of Oil and Gas Industries like Total E&P; Myanmar, Petronas Carigali Myanmar (Hong Kong) Limited, PTTEP International, Daewoo E&P; Myanmar, Schlumberger Logelco Inc etc.
In order to provide quality service to our Clients, we had set up our Workshop at Shwe Lin Pan Industrial Zone expending our scope of services to fabrication, blasting, painting and various mechanical job following Oil and Gas Industry Standard Specification.
We also founded AMSL Pte Ltd registered in Singapore as an oversea arm facilitating International Standard materials sourcing, finding oversea partners and achieving technical knowhow for ever innovative and demanding requirement of the Oil and Gas Industry.
We believe our vision, understanding, strong determination and commitment on continual professional development will keep us at the forefront of the Industry.